Christian Hilchey (Project Director and Author)

The University of Texas at Austin

Christian Hilchey completed his Ph.D. in Slavic Linguistics in 2014 at the University of Chicago. His work has focused on the grammatical category of aspect and certain verbal categories which manifest themselves in the aspectual system of Czech. He has also taught Czech extensively at all levels, at the University of Chicago, Indiana University and now at the University of Texas at Austin. In addition to working on Reality Czech, he teaches Czech language and culture courses at UT. He is also interested in food culture and the Texas Czech communities.
Petra Mert (Jelínková)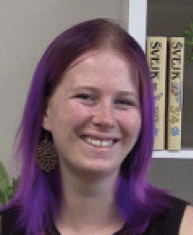 Petra Mert studied Portuguese philology at Masaryk University in Brno, Czech Republic. From 2017-2019 she taught 2nd- and 3rd-year Czech at the University of Texas at Austin. Petra thoroughly edited all of the Czech texts, exercises, and assessments in Reality Czech, consulted on linguistic issues, and created all of the transcripts for the project. In addition to her work in Austin, she has taught foreign languages for nearly two decades in the Czech Republic, Brazil, Portugal, and most recently Turkey.


Tracy Heim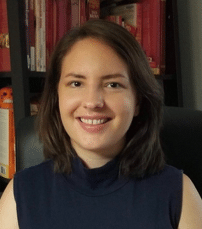 Tracy Heim completed her Master of Arts in Russian, East European, and Eurasian Studies and her Master of Global Policy Studies in 2020 at the University of Texas at Austin. For this project, she edited and developed digital content and ensured compliance with Creative Commons image licensing and copyright. She has studied Czech since 2015 and her work focuses on the intersection of politics and food in the Czech Republic.


Ryan Williams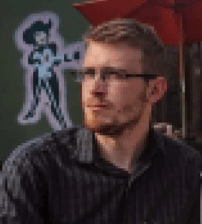 Ryan Williams contributed his video editing prowess to the project and helped compile source materials into the Reality Czech map videos. As a CREEES graduate student, he worked with Dr. Hilchey to organize, arrange, cut, and compile footage into a polished product. Ryan now works as a disinformation researcher in the Austin area.



Carl Blyth (Director of COERLL)

The University of Texas at Austin

Carl Blyth is the Director of the Center of Open Educational Resources and Language Learning (COERLL) and Associate Professor of French Linguistics in the Department of French and Italian. He has held several administrative positions prior to COERLL: Coordinator of Lower Division French (1993-2002), Acting Director of Technology, Literacy and Culture (2001-2002), and Director/Asst Director of the UT Summer Program in Lyon, France. He has worked with colleagues on an online reference grammar of French (Tex's French Grammar), and a multimedia-based first year French program (Français interactif).
Sarah Sweeney (COERLL)

The University of Texas at Austin

Sarah Sweeney is the Project Coordinator for COERLL. She holds degrees in French and Global Communications. She enjoys learning and teaching languages and has worked on marketing, communications, education, and online projects in various fields.


Nathalie Steinfeld Childre (COERLL)

The University of Texas at Austin

Nathalie Steinfeld Childre is the Publications Manager/ Web Developer for COERLL. Before moving to Austin, Nathalie studied art history at the University of Zürich and completed an art program at the local art academy. She then graduated with degrees in art history and computer science. She has a passion for art, languages, and cultural studies and creates tailored websites and tools that enhance the student's online experience with foreign languages and culture.